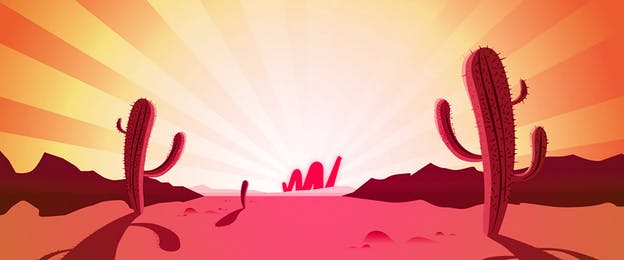 Over the past few months, we've been hard at work updating JW Platform to improve flexibility and control for publishers. We've released cloud-hosted libraries, ad tag waterfalling, additional player configurations, .json feeds for your content, and straightforward, powerful scheduling capability with content sunrise for JW Platform users.
New Features
Cloud-hosted libraries
Cloud-hosted libraries bring together the best of single-line embedding with the ability to override parameters and take advantage of the full player API. The libraries are maintained up-to-date and delivered quickly to your users via high-performance, high-availability CDNs. (learn more)
Ad tag waterfalling
Maximize ad revenue by setting up a waterfall with up to three ad tags to be called in succession in the case that an ad is not returned. You can configure waterfalling in a single line embeddable player. (learn more, configure your player)
Additional player configurations in the Portal and API
The graphical player builder now supports a muted start state and additional options for serving related videos. You can now choose to open related videos by jumping to their linked page, or continue playback within the same player. (learn more)
JSON feeds
In addition to existing XML feeds, platform users can now take advantage of JSON feeds for powerful playlist integration into your page or your applications. JSON feeds include details on all of the available transcodes available on JW Platform allowing you to build your site. (learn more)
Content sunrise
It is now possible to specify a publish date and time via the API or the media management portal under the video's metadata tab. This means that prior to the publish date/time:
Content (transcoded files, images, etc.) will not be accessible publicly
Content will not appear in playlists, either dynamically or statically
Media will continue to be privately accessible/modifiable via API and dashboard
Once a publish date/time is reached, media can be accessed by public viewers. (learn more)
Greg Twohig,
Product Manager for Media Services
Not yet a JW Platform customer? Contact sales@jwplayer.com for more information about how you can take advantage of these new features.