Imagine knowing exactly what your viewers want and being able to deliver it to them instantaneously, capturing their attention for the long term.
While it may seem like a scenario from the not-too-distant future, it's actually quite possible for publishers today — thanks to OTT publishers and their ability to gather meaningful data about their viewers.
The global OTT market was valued at $171.36 billion in 2020 and is projected to reach $1.04 trillion in 2027. This kind of growth shows that viewers are interested in accessing premium content online from publishers. But, can publishers keep those viewers engaged and coming back for more? With so much competition, if you can't keep viewers hooked, you may end up losing your market share.
To increase viewer engagement, publishers of OTT content in all industries — including fitness, e-learning and enterprise-level businesses — need to harness the power of OTT analytics. With video analytics software, you can learn who your audience is and what they care about, helping you boost engagement for your platform.
In this article, we look at why you should consider monitoring OTT analytics and provide 5 ways using OTT analytics can help improve viewer engagement.
Why monitoring OTT analytics is important today
Here's why OTT providers should look into setting up detailed analytics for their content.
A. Making evidence-based decisions and more accurate predictions with detailed insights
Here's the thing: The OTT market is flooded with publishers and businesses putting out premium content on a daily basis. If you want to compete with the major players, you have to do as they do: use valuable data to make informed decisions.
Netflix owns 16% of the OTT market share, and it is by far the largest shareholder of the OTT market. How did they get here? By analyzing their viewer data and taking valuable insights into account in their marketing efforts, sales tactics, programming and more. Instead of making a business decision based on gut instinct, using such data helps to ensure you steer your business in the right direction.
B. Providing a better audience experience
Customer satisfaction is a key goal of all OTT streaming businesses, and data intelligence can provide behavior-based audience insights to further improve the customer experience.
Did you know that almost half the population — a whopping 45% — now watches more on-demand services than in previous years? That is a lot of customers you have the potential to satisfy. When you know more about them through analytics data sources, you can actively improve content programming accordingly to reduce customer churn and enhance the user experience.
C. Using your time and resources wisely
To maintain profitability, OTT businesses must use data analytics to support every decision. From the business model to the organizational structure to the budgets and spending, everything rests on how well your audience is engaged.
Consider the stakes: In 2022, OTT platforms generated $272.70 billion, and this number will increase to $316.10 billion in 2023. There is a lot of money to be made in the industry, but you cannot increase profits without carefully considering how you use your business' time and resources.
5 tips to use OTT analytics to boost engagement
We know analytics data sources can provide deep insights that are valuable to your business. But what kinds of insights should you be focusing on and how can you use that information to appeal to your audience directly? Here are five tips to consider:
1. Focus on content performance with OTT data
OTT analytics and content performance go hand in hand. Your OTT streaming business can use analytics data sources to learn which content is successful and which content doesn't meet viewer expectations.
Focus on metrics that show you which content gets fully watched, which content viewers stop watching and which content viewers watch repeatedly — and use this data when working on content curation and future content. When you understand audience demands, you can remove unpopular content and increase the content that viewers enjoy.
For example, if your OTT platform creates fitness content, and your diverse data sets show you that content that contains only cardio doesn't perform as well as content that contains cardio with hand weights, it doesn't make sense to invest in creating additional cardio-only content.
If you have deeper audience insights telling you what viewers want to see, focus your time and resources on content that contains both cardio and weights.
2. Offer personalized recommendations based on historical data
People like what they like — so why not show them even more of it?
Many successful streaming services use OTT data analytics to mine historical data and other associated data to learn more about what viewers like to watch (some even send onboarding surveys so they can immediately offer curated content from the first viewing experience).
They then use this information to offer highly personalized content — such as suggested watch lists and personal recommendations.
It's hard to find a streaming content platform that does this better than Netflix. Whenever you start watching a show on Netflix, you will immediately be given new suggestions for shows based on the category or topic of the show you just watched.
You can even find related content simply by clicking on a show you're interested in and scrolling down — you don't even need to watch it. Netflix knows how to use OTT data analytics to understand customer preferences and customer behaviors and turn that knowledge into actionable insights.

3. Segment your audience and cater to them
It can be tempting to try to appeal to everyone all at once. However, that often leads to many unsatisfied customers because no one gets to see exactly what they want.
With OTT analytics, you can niche down your audience and identify subscriber clusters based on criteria such as interests, demographics, devices and other factors.
For example, many fitness businesses niche down to find subscribers who want to have access to certain types of premium content, such as access to live classes or recorded classes for specific types of fitness activities.
Similarly, platforms that offer niche content — instead of content that appeals to a wide audience — tend to fare better than their counterparts. In fact, subscribers for niche content platforms have grown at a far higher rate than the major streaming services over the last two years. Why is this? The audience is looking for a highly specific type of content — and they know where they're going to find just that. They don't want to sift through irrelevant content to get what they want.
4. Determine which content works best for your audiences' preferred device
OTT content can be viewed on any number of devices, such as mobile phones, tablets and TVs, each providing a different kind of customer experience. Did you know that the average person watching OTT has three different devices and three different apps for content consumption?
It's wise for OTT platform owners to understand not only what their audience watches, but how they watch, too. After all, if viewers like to watch content with subtitles but watch primarily on their phones, that's good information to know. This way, you can ensure subtitles are large, clear and easy to see on a small screen.
Udemy is a great example of an OTT platform that considers the medium in relation to the content. Not only can the audience engage with content on a desktop or laptop, but they also offer an app with thousands of courses in a bite-sized format, making it easy for the audience to learn on the go. Their viewers consist of working professionals who may learn while commuting or on their lunch break, and the app enables Udemy to increase audience engagement.

5. Don't forget technical performance
While the type of content you offer is key to increasing engagement, so is the technical performance of your platform. Use data analytics to understand how well your platform works and how your audience perceives its performance.
From network quality to internet connection to rendering quality and beyond, it's vital to provide viewers with a smooth and streamlined experience. If they have to wait for your content to buffer, it's likely they will leave within a few seconds.
Classplus, an ed-tech company, faced a rapid increase in demand as a result of the pandemic. With 5.6 million videos, they needed a way to maintain performance while delivering the content their viewers needed — so they upgraded their technology in order to meet audience expectations, which resulted in a 108% increase in revenue.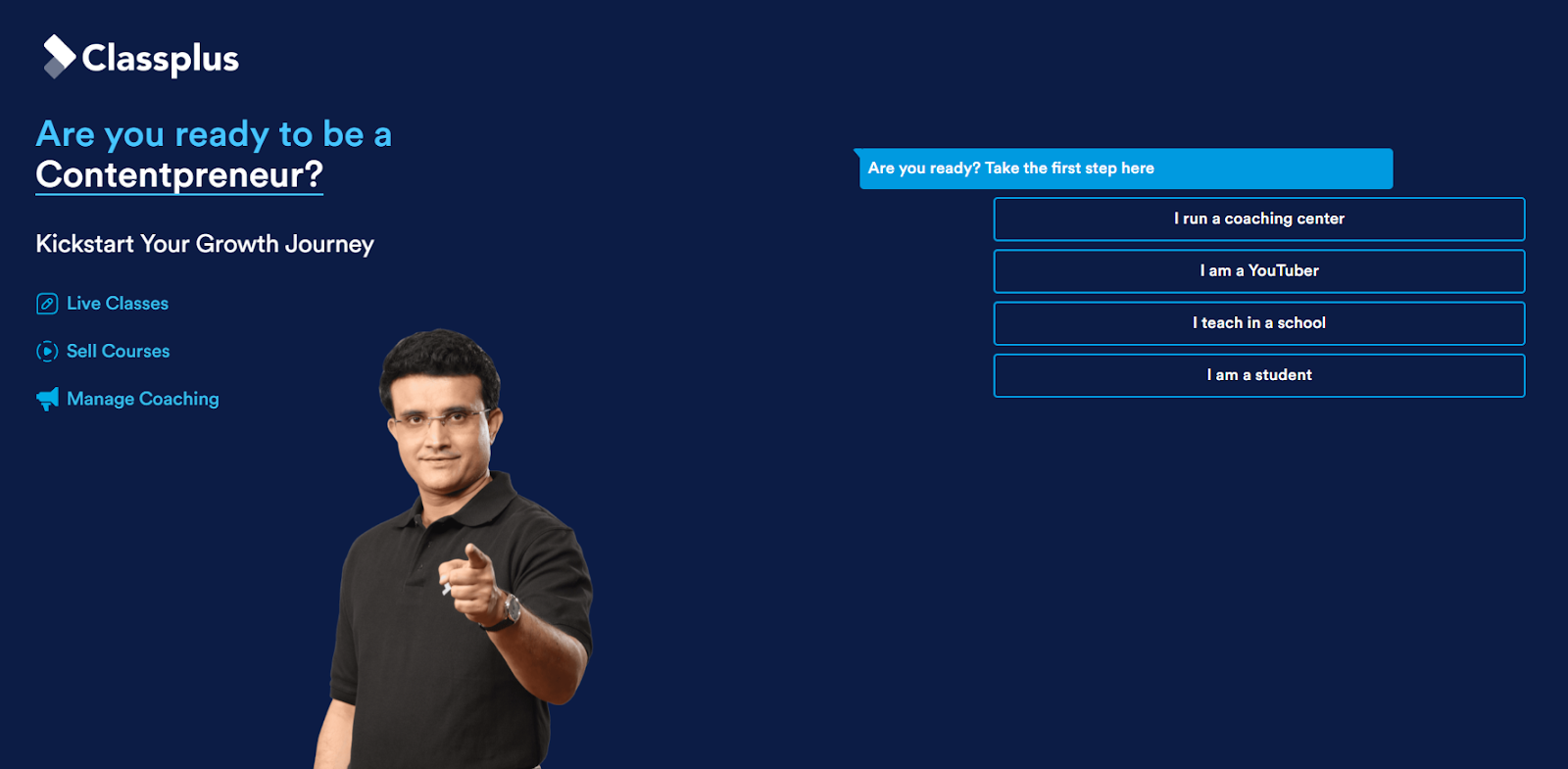 OTT analytics can change the trajectory of your content platform
The more you know about your audience and their behaviors, the more likely you are to satisfy their needs and wants. At JWP, we can support you in gathering the raw data as well as analyzing it so you have actionable insights to work off of.
Get in touch with us today to discuss how to most effectively use OTT analytics for your platform.