The year 2020 will certainly be remembered for the effects of the COVID-19 pandemic on the world's health, educational, financial, and commercial institutions. It has also played havoc with Sporting calendars, disrupting the whole ecosystem from clubs and content owners to broadcasters and fans.
It has been a turbulent few months with so many events cancelled, postponed or forced to operate behind closed doors. These unique circumstances have seen the sporting world forced to adapt their business models, no longer can they rely on the more  traditional means of broadcast distribution, sponsorship and gate receipt revenues. 
With the pandemic restrictions likely to continue for some time, many sports leagues are exploring new content distribution methods to serve their fans as well as monetization models to make up for other lost revenues.
As for the fans, the rise of streaming services and digital options to follow their sport is often nothing new, however, the pandemic appears to have accelerated this drive to 'digital first distribution' giving fans greater flexibility in their consumption and in some cases making more content available. This has seen certain organizations launch or expand their own streaming platforms – developing direct-to-consumer Pay-Per-View and Subscription services to distribute their content.
At InPlayer, we are seeing increasing numbers of content owners who are rethinking their offerings to uncover new ways to deliver and monetize digital streams. 
In this case study, we explore why and how Cowdray Park Polo Club is utilizing InPlayer's technology to monetize their polo matches from The King Power Gold Cup. Collaborating with PoloCam and InPlayer they are taking the tournament to fans all over the world from the comfort and safety of their own homes.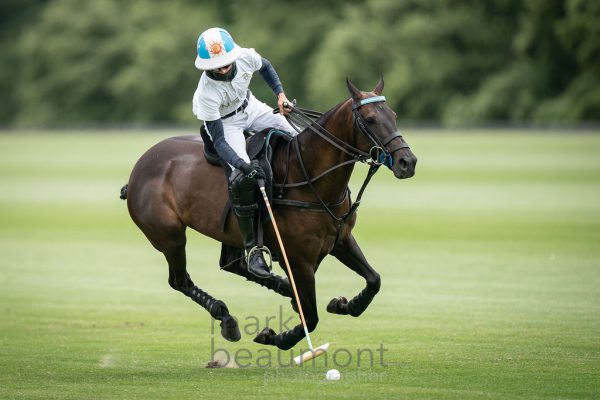 Cowdray Park Polo Club is a world renowned polo club, home of The King Power Gold Cup for the British Open Polo Championship, the event was launched back in 1956. The Gold Cup is ranked as one of the top tournaments attracting the very best players and teams from around the world.  
Thanks to the joys of live streaming, Cowdray Park Polo Club has made the 'Game of Kings' more accessible than ever before by live streaming every match to fans all over the globe. The tournament runs from July 1st, with the final taking place on the 26th of July 3:00 PM UK Time and it promises to bring a very large audience.
More details can be found here: Cowdray Polo Live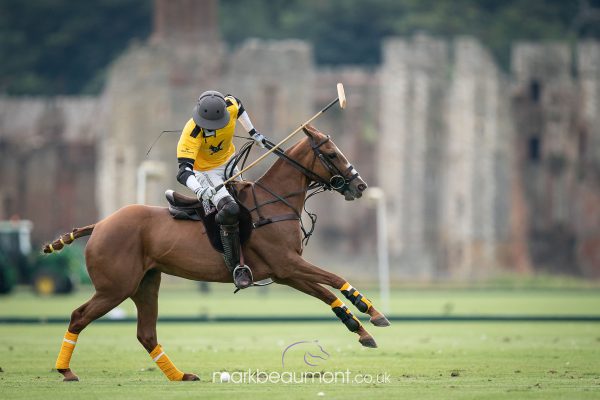 The client was looking for a partner with a proven track record for delivering high quality Pay-Per-View solutions in the sporting sector. Utilizing InPlayer's technology, Cowdray became the first private polo club to create its own exclusive Pay-Per-View platform so fans will not miss a single chukka. 
To offer fans the greatest flexibility, there are different Pay-Per-View tariff options available including single day passes, knockout stage pass and a full tournament pass which streamed all 21 games live.
Cowdary are also utilizing InPlayer's recently developed Syndication product, to embed the matches all around the world on their partner sites – drastically extending their reach and engagement. The commercial results have been very impressive and it has been well received by the Polo community– again showing that all sports with a passionate following have an audience willing to pay for content.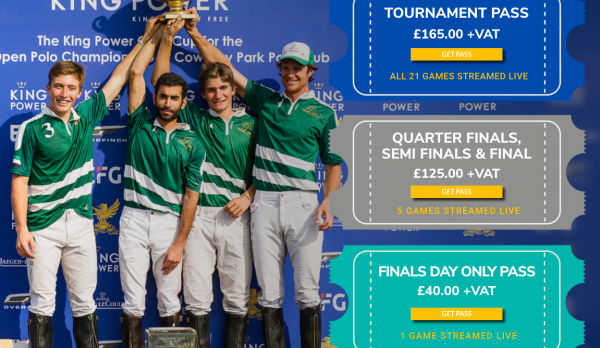 CLIENT'S TESTIMONIAL 
Here's what the Cowdray Chairman had to say about their experience working with InPlayer so far: 
Roderick Vere Nicoll,
Chairman of Cowdray Park Polo Club

"Our work with InPlayer is groundbreaking. They provided the PPV platform and steered our team through the technical requirements. Their online customer support link has proved invaluable as a means to direct our customers to experts available to help with viewing challenges. We have been impressed with the level of professionalism and customer support from InPlayer. The entire team has been receptive to our queries in a timely and effective manner."