Here at JW Player, we often get feedback that publishers love how flexible and easy it is to customize the player to fit their branding needs. The upcoming release of JW Player 8 expands on this classic JW hallmark by overhauling the entire customization process to provide publishers with more options and increased efficiency. Part two of this three-part blog series will highlight JW8's improvements on CUSTOMIZATION.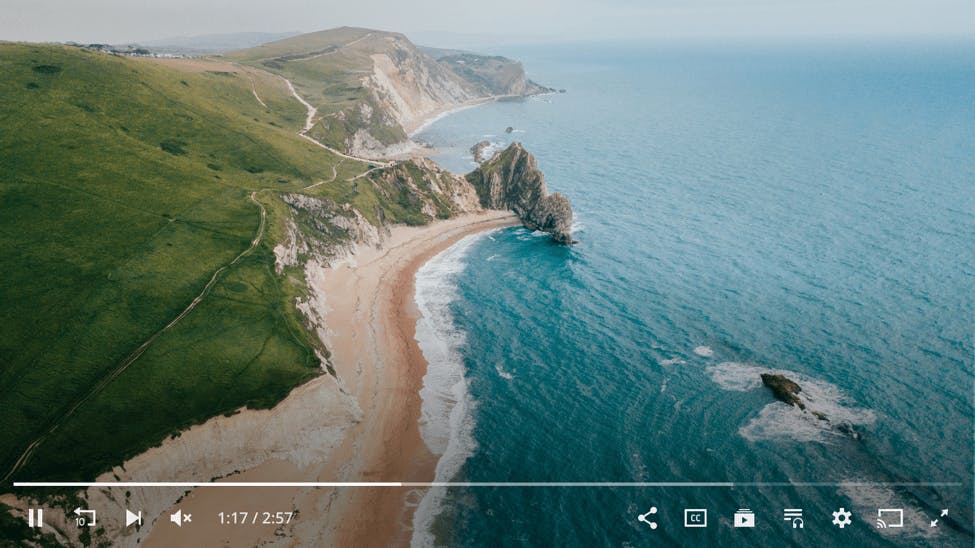 Showcasing the redesigned JW8 skin
A Beautiful, Modern Player Skin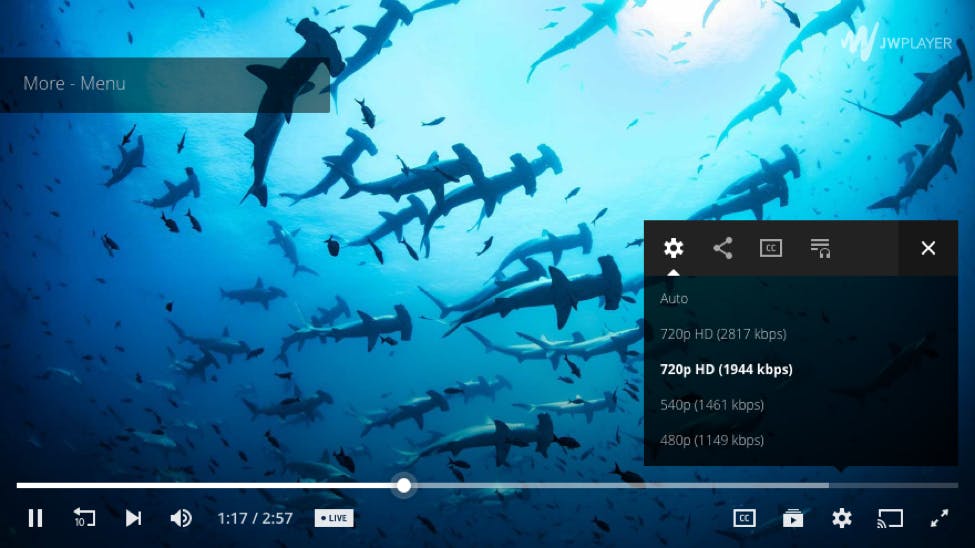 Compartmentalized menus create an attractive minimalist design, optimized for devices
Today, publishers face a pretty big challenge that's often overlooked when it comes to the visual layout of their player. How do you create something that is aesthetically pleasing and device-optimized while also packing in all the player controls viewers expect?
Taking these design pain points to heart, we completely refreshed the player skin in JW Player 8 to be sleek and minimal while maintaining high functionality. Major changes include:
Space-saving layout with compartmentalized menus to optimize viewing on devices
Accessibility with new tooltips to guide viewer action
Transparent control bar and updated icons for an attractive design
Device optimized with clicking/tapping user interactions
Feedback about the new JW8 skin is already very positive. Early customers have complimented its modern and clean design while lauding the new control bar transparency.
New Player Builder: Greater Control with Increased Ease of Use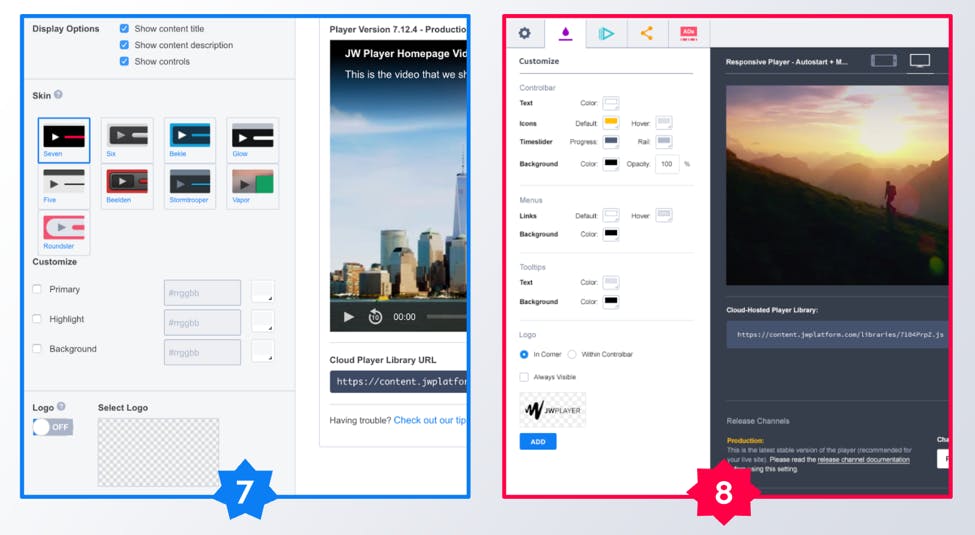 JW8 packs in 4X more customizable elements than JW7
Similar to the challenge of creating a good layout, publishers want maximum flexibility in tailoring the player to their brand without having to involve engineering for each and every color tweak. We're introducing a new player builder that completely revamps how publishers customize JW Player to prioritize one thing: providing greater control while increasing ease of use. The upcoming release removes the preset skins introduced in JW7 to drive customization to one core skin in the new player builder. You can expect to see:
11 customizable elements, almost four times more than what was offered in JW7
Additional logo placement options within the control bar
Ability to brand right click text and links
Desktop and mobile previews 
These improvements make it easier, faster, and more flexible for anyone on your staff: coders and non-coders alike to create beautiful and professional-looking players.
JW Showcase: Create a beautiful video website with a click of button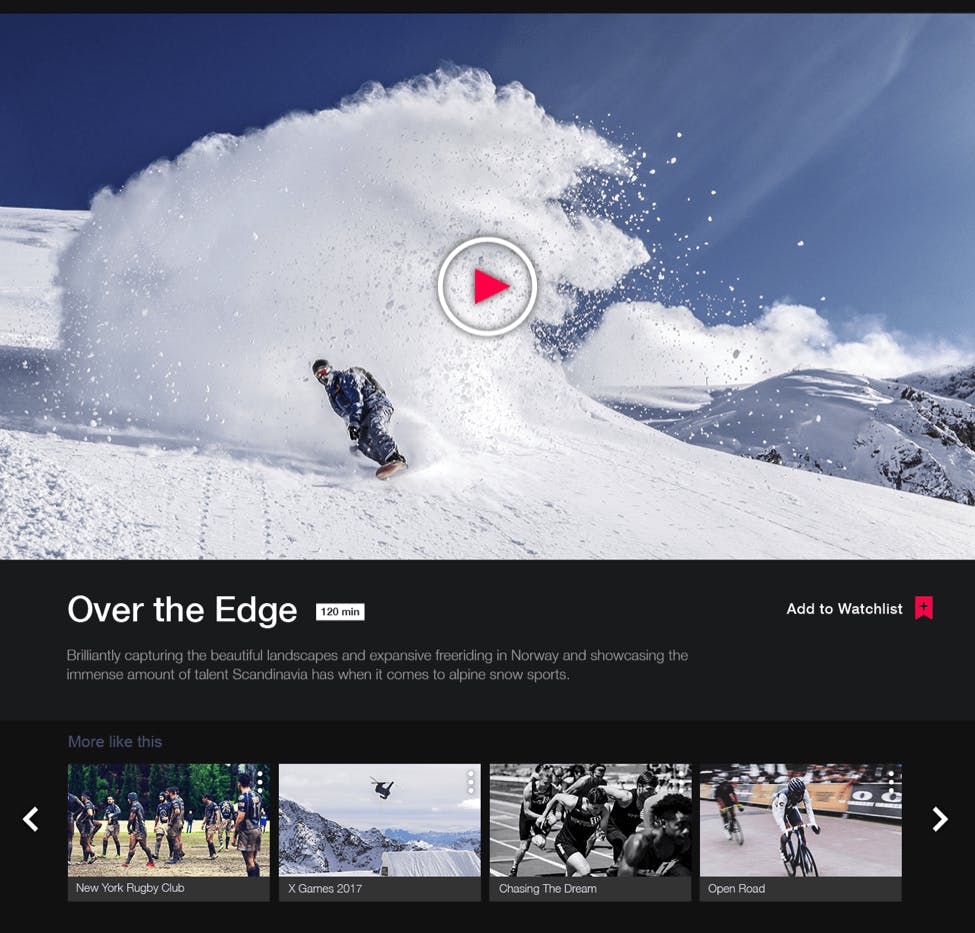 JW Showcase helps you create beautiful websites
As developers already know, creating a functional, yet attractive video website is complex and time consuming. JW Showcase, released last year to much fanfare, resolves those issues by allowing users to create a video gallery website with minimal effort. JW Player 8 expands on that success by making it even easier.
Coming this fall with the release of JW8, JW Showcase will be integrated into your JW Dashboard, and be available to Starter, Business, and Enterprise customers. Users will have the ability to create a Showcase video gallery with a just couple of clicks. This exciting release of JW Showcase includes:
Easy to use tools to create a video gallery
Desktop and mobile optimized
Leverages the same high performance of JW Player
Seamless integration to existing JW Player assets
Custom headers and footers [NEW!]
Compatibility for display advertisements [NEW!]
Customers laud not only Showcase's attractive design but its high value:
Increased viewer engagement from improved performance
Massive web development cost savings
Fast time to market with a video website going live in minutes, not months
JW8's upcoming advancements in player skin, customization, and video galleries really highlights the tenets of our approach to product design: visual appeal matched with performance and ease of use.
If you are interested in seeing these principles for yourself, try out the JW8 Beta on Oct 6th. JW Player customers can login to their dashboards for access. New customers can check out our plans page to purchase a free or self-service edition of JW Player or contact sales@jwplayer.com.