Note: Inplayer is now JW Player. Read more about JW Player's acquisition of Inplayer here.
Finding new ways to engage with fans while providing a superior viewing experience has been a huge focus for content owners in recent years. Users have more choice than ever before and competition for eyeballs and subscription revenues is intense. Sticking to more traditional methods of linear content delivery just don't seem to offer the desired flexibility and customised viewing experience. 
At InPlayer, we're seeing more content owners rethink their offerings to uncover new ways to deliver and monetise digital streams. In this case study, we explore why APO Multimedia is utilising InPlayer's technology to monetize live streams of the FIM World Sidecarcross Championship and make content available to fans around the globe for the first time in this way.
APO Multimedia has more than 20 years of experience in event production and broadcast with particular focus on the motorsports world; they have covered a multitude of events across their native Czech Republic and further afield.
In 2017, APO picked up the marketing and broadcasting rights for the World Sidecarcross Championships, included within this was all production responsibilities for the races. The 2019 season brings a new exciting chapter for APO having agreed a deeper partnership with FIM.
More details can be found here: http://www.fim-live.com/en/article/apo-multicam-secures-tv-rights/ 
To satisfy the demands of global fans, APO Multimedia will produce live feeds from seven of the Grand Prix's as well as a one-hour highlights show with all the action from qualifying and the two races from all 14 races.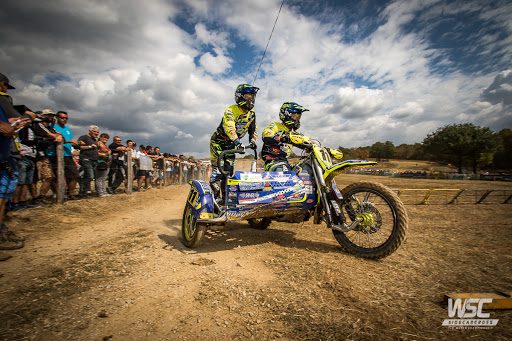 Using InPlayer's technology, APO Multimedia is for the first time offering their viewers a landing page solution where they can see upcoming events in one place, purchase tickets for the live streaming of events and get their full season pass for 2019. 

There are different tariff options available for fans, to offer the greatest flexibility to suit their potential viewing needs – namely, a season pass to access all live and catch up content, or a "round by round" plan enabling you to pay as-you-view (PPV solution).
Per round        LIVE or Re-Live on demand            7.90   Eur
Per round        TV Highlights show                          2.90   Eur
Season Pass    TV Highlights show only               29.90   Eur
Season Pass    Fully inclusive/Full access            49.90   Eur
CLIENT'S TESTIMONIAL 
Here's what our client has to say about their experience working with InPlayer so far:

Martin Bena 
CEO, APO Multimedia 
"The support I have received from the whole business has been superb and my team and I are in very regular contact with our Account Manager and the InPlayer Support Team. The platform is very easy for my team and I to use and operate – which makes life so much easier during high pressured live events. 
InPlayer's technology provides me with the flexibility I need in terms of content packages, pricing tariffs, currencies and data on my subscribers. I am particularly pleased about the increasing conversion rate we are seeing as our fans become more willing to pay for the superb product we are creating."