BACKGROUND
As the oldest professional football club in the world, Notts County FC have a global, dedicated and loyal following.
The pandemic hit domestic league sport hard and Notts County were no exception. With fans unable to watch the team play in person at Meadow Lane, the club was missing out on a vital revenue stream.
Notts County wanted a way to give fans access to games and having surveyed the fans themselves, they knew the demand was there. Fans had expressed their willingness to pay more for a premium experience and so the club wanted to provide a high quality, user friendly experience.
Notts needed to build a profitable pay per view live streaming service and they needed it quickly. Not only would this give fans access to their beloved team, it would also help recoup all-important lost revenue from the lack of gate receipts. 
REQUIREMENTS
Having reviewed a number of options, Notts decided that a combination of JW Player for live streaming and InPlayer to help them to monetise their new offering was the best way to go. 
They were keen to offer an exceptional level of service to their fans so their requirements were far beyond basic. The whole experience needed to be representative of their drive for quality whilst also providing supporters with a simple and effective payment experience. 
"We have a lot of older fans and it was important to keep them engaged during the pandemic. The simple, clear purchasing process has helped with that." 
This live streaming service would not only be for fans who usually attended games in person. It was also a chance to connect overseas fans with their club. With supporters all over the world making payments in their local currency, Notts needed their payment solution to handle that, removing any complexity around currency and making sure revenue came directly to them in GBP.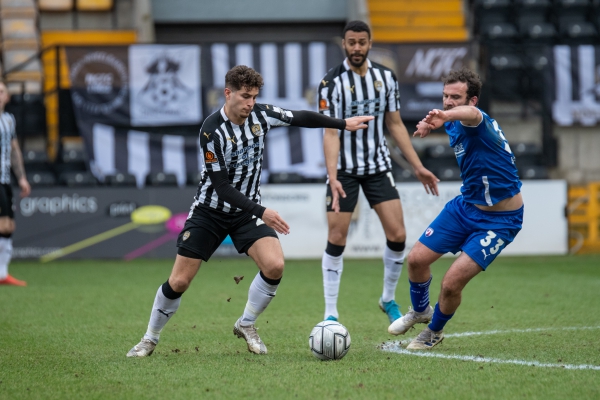 RESULTS
Through collaborating with InPlayer and JW Player, Notts County FC were able to launch a pay per view live streaming service within 10 days of the first meeting.
Once live, Notts were able to focus on the job in hand having utilised InPlayer's 24/7/365 customer support, providing a welcome relief of pressure whilst streaming live events which can often be a stressful time.
Supporters quickly adapted to the smooth payment and access process, which was crucial in allowing the club to reach, engage and retain a large audience, and the platform has been widely praised by both home and away fans.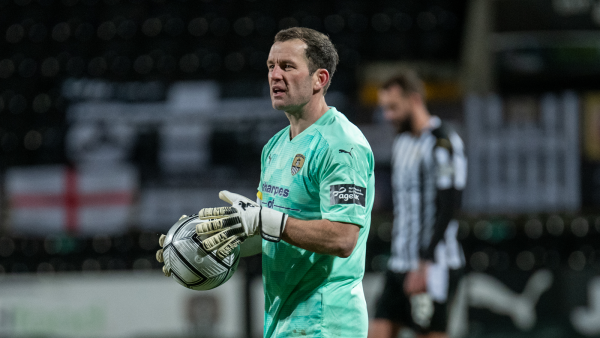 The club sold an average of 2,300 passes per match, a total of over 40,000 passes over the course of an eight month season, generating vital revenue for the club. InPlayer's intuitive dashboard made things much easier for Notts: 
"It's great to be able to see real time sales figures and export key data from the Dashboard – the whole system is straightforward to use."
Notts County are extremely proud to have created what they believe to be the best streaming service in the National League. InPlayer are equally proud to have been part of the project and to have helped deliver sport back to the fans. 
CLIENT'S TESTIMONIAL

"At a time when the pandemic meant we could no longer welcome fans to Meadow Lane, InPlayer helped us to monetise our live match streaming service to make up some of the lost matchday revenue.

From the first meeting they were very helpful and quickly set up our streaming platform ready for our first game. The support we have been given along the way has been great."
Steven Carter, Multimedia Editor, Notts County FC