When My Sport Live  began working with InPlayer, their goal was to live stream sporting events, taking all levels of competition direct to fans across Australia and further afield. They needed a robust and scalable monetization platform to support these ambitious plans. 
"Despite having our workflows pretty well bedded down, we needed to find a reliable, trustworthy and easy to use pay-per-view provider for some of our bigger events that were looking to raise streaming revenue through online ticket sales", says Andrew Weiss, the Managing Director at My Sport Live.
The more accessible sports are, the more empowered the fan base feels. Content owners, on the other hand, benefit by building brand visibility and revenue streams using pay-per-view and subscription tools. Fans in every corner of the world have means to see the action live, giving these properties the perfect platform to grow their audience as well as owning the relationship and subscription with their fans directly.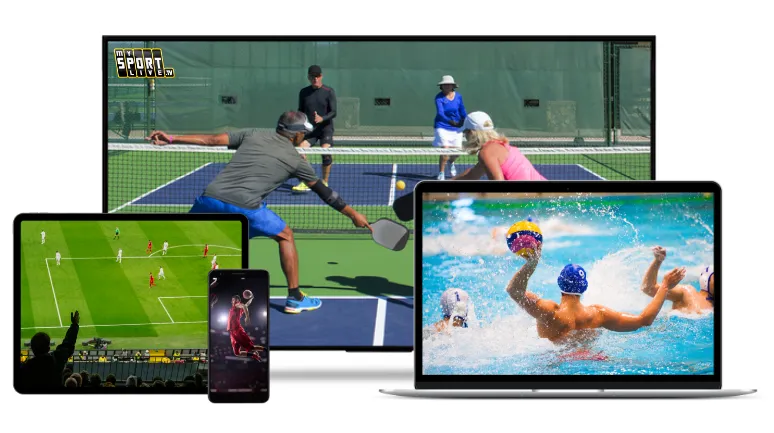 My Sport Live's Pay-Per-View Journey With InPlayer 
Launched in April 2013, My Sport Live provides an outlet for organizations to stream their content. They provide an end-to-end service, which includes sourcing, capturing, encoding, transmitting and delivery of the content associated with an event.
When My Sport Live came to InPlayer they wanted a flexible, ready to go solution that would work seamlessly with the rest of their production and streaming workflows. Being able to provide their customers and prospects with a paywall solution to drive revenue became a huge selling point to complement their wider offering. 
My Sport Live utilized InPlayer's built and powered Landing Pages – which provided customers with a destination to drive the audience to. Others chose to embed the paywall in their existing websites. InPlayer provided not only content protection and paywall features but also global support 24/7/365 for their viewers of the service.
When fans are paying to watch content, high touch Customer Support is often an overlooked part of delivering a successful live stream. The use of InPlayer Support services has been an enormous advantage for My Sport Live's biggest clients, meaning they can focus on the event and not answering these queries. 
Generating Revenue, Delivering For Clients 
My Sport Live first partnered with InPlayer five years ago and the customer base continues to grow with incredible results across both Pay Per View and Subscription. We look forward to seeing what the next year will bring, watch this space! 
"It has been enormous for our business and our clients that we have been able to work together with InPlayer to provide a much needed monetisation and paywall feature to our services. And they have always been brilliant to work with, and we can't wait to keep the relationship humming in the future!" Andrew Weiss.