JW Player 7 now supports VPAID 2.0, the IAB standard that allows interactive video ad units to play in HTML5 without the use of Flash. VPAID 2.0 allows a video player to render a JavaScript creative provided within a VAST tag. These JavaScript creatives add interactive elements, allowing the viewer to choose their own experience or to get additional information about the product advertised. These creatives can also be used to communicate with an ad server to better target ads to the viewing environment.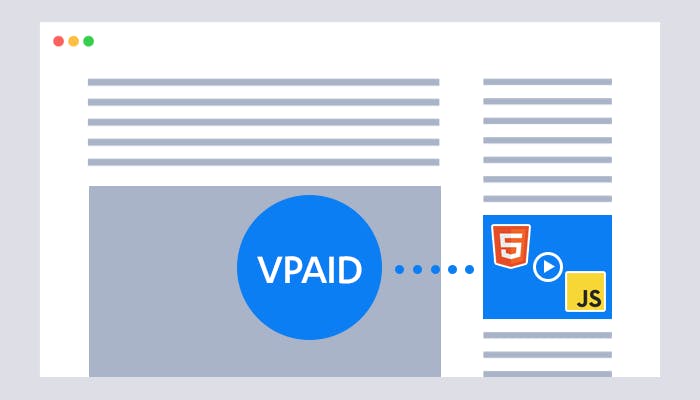 Benefits of VPAID 2.0
As mentioned in a previous post, 53% of all ads run through JW Player in the month of July  were using Flash-based VPAID 1.0 creatives. This shows us that the VPAID standard is very valuable to publishers looking to monetize their video content. However, since these were based on Flash, none of these impressions reached viewers on mobile devices or browsers that had Flash disabled. VPAID 2.0 fixes this and also adds some other key improvements:
Ads will render on mobile devices.
Autoplay VPAID 2.0 works in Chrome when players are smaller than 400×300.
Using HTML5 and JavaScript has access to a wider range of functionality than Flash.
Events sync directly with the JW Player API the same way they did in VPAID 1.0 so you will not need to change any additional integrations.
Using VPAID 2.0 with JW Player
As of today, you can begin serving VPAID 2.0 ads against your HTML5 video content. However, if your main video content requires Flash for RTMP or HLS streaming on desktop, then JW Player can only play Flash ad creatives. We are working on a feature that will be able to render HTML5 ads with Flash video players, but for now the ad rendering type needs to match that of the main video. VAST tags are able to support multiple creative types and JW Player will pick the type that best fits the device and media format a viewer is currently using.
Learn more about VPAID on the IAB website.
Going Live with VPAID 2.0
Update to JW Player 7.1 or if you are using a Cloud Player, you automatically have this.
Get a VAST tag from your advertising partner that returns a JavaScript VPAID 2.0 creative (see list of verified ad partners below).
Use a media format that will always render in HTML5 (MPEG-DASH, MP4, WebM).
Remove any settings that forced JW Player to use Flash.
If you are using HLS, the VPAID 2.0 creatives will be chosen in Safari, Edge, and on mobile devices.
Press play and enjoy interactive video advertisements rendered in HTML5.
Verified Ad Partners
The following ad partners provided early versions of their VPAID 2.0 creatives and have been validated in JW Player:

What's Up Next?
Even though VPAID 2.0 was written over 4 years ago, the adoption of JavaScript-based creatives has been slow. With Chrome's recent announcement, as well as other major browser vendors reducing their support of Flash, these creatives are rapidly gaining adoption.
We will watch very closely and work with ad partners to ensure their creatives function correctly within JW Player.