The JW Player team has just added two online video technology innovators to its roster! Eric Hoffert, co-founder of QuickTime, is now our Chief Technology Officer and John Luther, Google Chrome Media product manager, is now our Vice President of Devices. The combined brainpower and experience of these two gentlemen will take JW Player to the next level in video technology innovation – keep reading for more about Eric and John!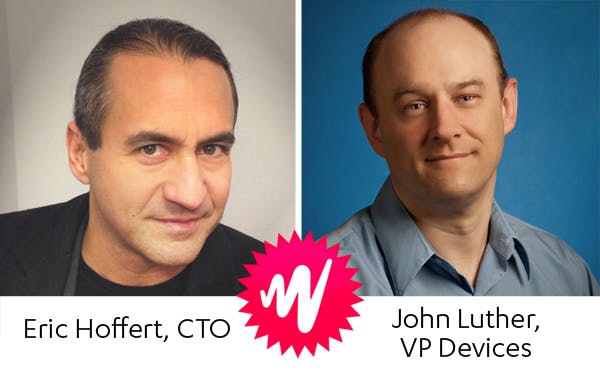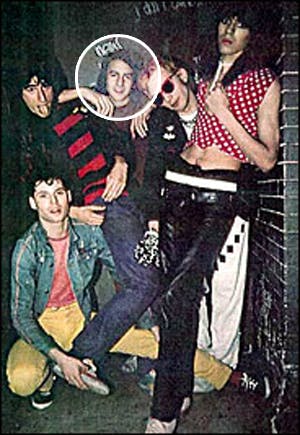 Eric Hoffert comes to JW Player with more than twenty five years of experience leading digital media product development at Apple Inc., Spotify, AT&T Bell Labs, and new ventures. At Spotify, he was Software Architect for a new product initiative. At Apple, he co-founded the QuickTime software project and led development of the first real-time software video compression algorithm. The patented QuickTime technology he developed has been downloaded more than a billion times!
Not only is Eric a technology rock star, he is also a real-life rock star! Back in the '80's, Eric was in a power-pop, punk-rock band called the Speedies. They put out two records, had thousands of screaming groupies, and played at all the big clubs in NYC. In 2005, Hewlett Packard licensed the Speedies music for a global TV campaign with 500 million impressions. No joke – read about our new CTO's wild youth here!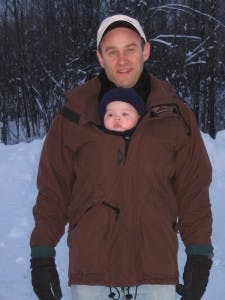 John Luther comes to JW Player with over 12 years of experience in digital video technology. He was Vice President of Product Management at On2 Technologies overseeing the company's VPx video compression technologies and Flix Cloud transcoding service. Google acquired On2 in 2010, after which John managed HTML5 video technologies in the Google Chrome web browser and led the WebM open video project.
John was also in a band in his youth, but he claims that no photographic evidence of "Exit 11" (circa 1990) exists. These days he satisfies his creative itch through writing, and is a published short story writer and playwright.
The whole JW Player team is looking forward to all the exciting new things Eric and John will pioneer at the company! Help us welcome the newest members of the JW Player team by leaving a comment on this blog or on social media!