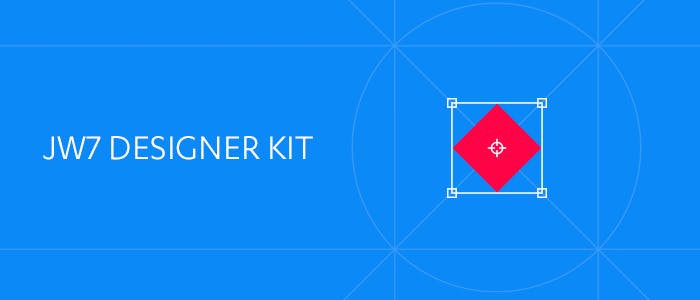 We're striving to give not only developers, but designers more tools to make customizing player experiences for JW7 simple and encouraging. Our team is excited to announce the first JW7 Designer Kit, which includes fully editable photoshop layers and shapes that are organized and labeled to match the DOM structure and CSS Skinning Model of the player.
This PSD template includes various states and plugins for the player to guide you in designing and building custom skins. Below is a preview of what you can expect to find in our designer kit.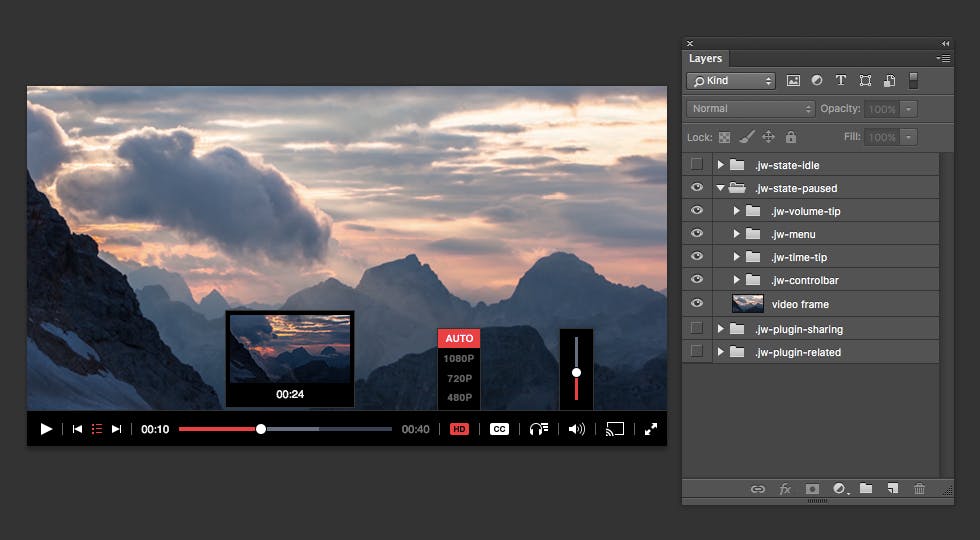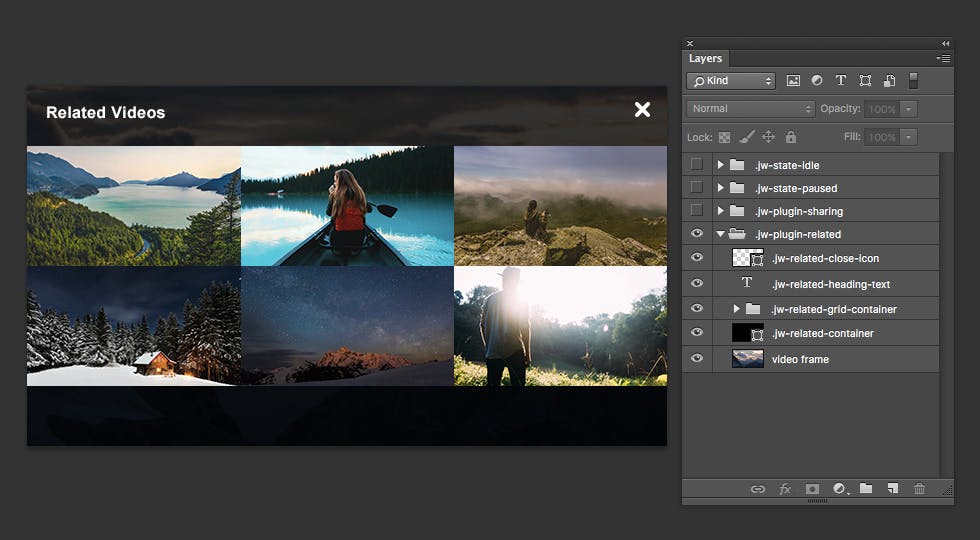 We hope this tool will serve as a bridge for collaboration between designers and developers and encourage fully branded experiences of the player. We're excited to see the skins you design – tweet @JWDevelopers to show off your work!
About JW Player's Developer Community
Developers have been a fundamental ingredient in JW Player's success. We're launching a lot of exciting new products, APIs, and tools like this JW7 Designer Kit, and we want our user base to be involved! We're fostering a community of developers, designers, video experts, & thought leaders using JW Player so we can better understand your needs and give you the information and tools you need to maximize the value of JW Player's video technology.
You can join the JW Developer Community and follow us on Twitter @JWDevelopers to be among the first to know about beta test opportunities, new developer documentation and toolkits, developer community events, and more.