As the new kid (CTO that is) on the block, I'm excited to share that a number of our customers including Baeblemusic, SnagFilms, and RiffTrax have gone live using JW Player's Chromecast integration for their video player deployments, enabling users to interact with their content on the big screen. Our customers have enabled streaming of free movies, TV shows, music videos, artist interviews, movie trailers, video game highlights, video gameplay, and paid original video content for their users via this integration.
These rollouts rapidly follow the launch of Chromecast support in July, which enables users to cast video onto a Chromecast connected TV and then use their computer as a remote control. JW Player is the only standalone web video player on the market offering Chromecast streaming that is fully integrated with standards-based VAST video advertising, as well as the ability to customize the look and feel of the branded video player in the primary screen. Keep reading to see more of our amazing Chromecast customer integrations!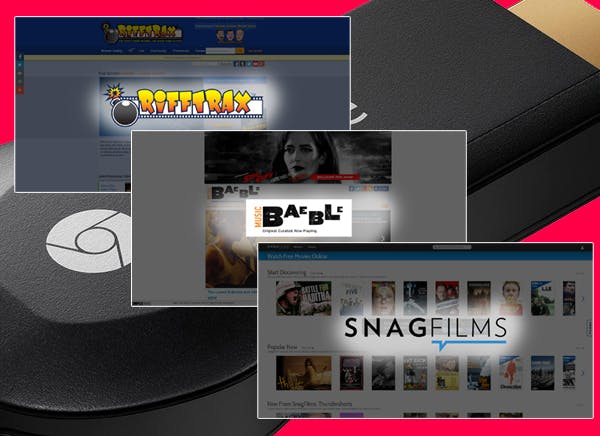 SnagFilms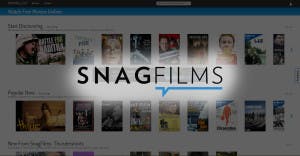 SnagFilms, a premier, ad-supported, social video-viewing platform, is now giving users the ability to cast free streaming movies and TV shows with JW Player, including documentaries, independent films, drama, action, cult classics, kids programming, original content, and more. Sample castable movie titles include "Brooklyn Rules" starring Alec Baldwin and and Freddie Prinze Jr., "Motherhood" with Uma Thurman, and "Inseparable" starring Kevin Spacey; a sample castable TV show for kids is "Popular Mechanics for Kids – Submarine". Users can select resolutions up to 1080p for a high quality widescreen TV experience.
RiffTrax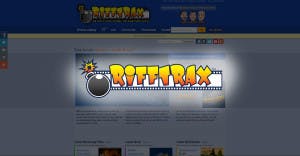 RiffTrax.com is a site featuring funny commentaries by the former cast of Mystery Science Theater 3000. RiffTrax users can now cast short programming previews and purchase full length feature films and TV shows featuring their iconic commentaries, to the big screen using JW Player's Chromecast integration. RiffTrax is known for their hilarious voiceovers of well known movies such as Godzilla, The Matrix, and others. A sample castable classic TV show is a RiffTrax for the Batman episode "Batman – Robin's Ruse". If you like the free preview you can buy and cast the full version.
Baeble Music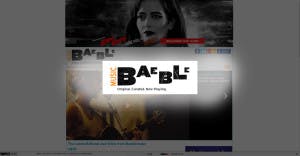 Baeblemusic, a leading music video destination, is using JW Player's Google Chromecast integration to enable its users to cast high quality music videos and exclusive musician interviews from artists such as Mumford and Sons, Edward Sharpe and the Magnetic Zeros, OK GO, and many others. The company has taken advantage of the platform's customization capabilities; videos are accompanied by pre-roll and post-roll VAST compliant video advertising and the Baeble logo, extending monetization across multiple platforms and enhancing brand image. A sample castable music video is the great tune "Lover of the Light" by Mumford and Sons.
MovieTele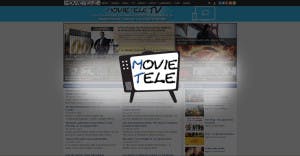 Movietele.it, is an Italian web site reviewing movies, TV shows, and more entertainment content which includes movie trailers in selected reviews. The site is enabled so its users can cast these video trailers to the big screen for published movie reviews and box office wrap-ups. An example of this is a top box office roundup article featuring a castable movie trailer for the intriguing action movie "Teenage Ninja Mutant Turtles".
GamerSyde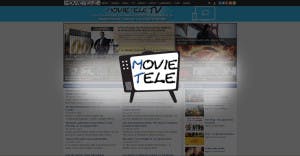 Gamersyde is a web site focused on video gaming, showing highlights of video games, user uploaded game videos, and gaming news. The site provides video game previews and user gaming videos both with pre-roll VAST video ads. A sample castable video game highlight is Metro: Redux and a sample castable user gameplay video is Batman Arkham Origins.
JW Player with Chromecast integration enables content publishers to deliver to a wider audience across new devices, reach more engaged visitors, and increase revenue for their sites. The rapid adoption of support for casting videos to TV shown by Baeblemusic, SnagFilms, RiffTrax, Movietele, Gamersyde, and other customers shows the value video content consumers place on the big screen viewing experience. With Chromecast integration, JW Player is helping clients deliver this powerful value to their end users.
We are thrilled to see this first set of diverse publisher sites rolling out with our Chromecast integration to achieve multi-screen playback with monetization support and look forward to seeing what's next with more publishers and new applications. To learn how to cast videos to your TV using Chromecast, read this note from Google. If you don't have JW Player with Chromecast yet, you can contact us here to get started!