Thanks to everyone who attended the JW Insights conference in New York City at the end of May – we're thrilled that thousands of our customers attended both live and virtually! JW Insights was the first event we've ever hosted, bringing JW Player customers together with thought leaders and influencers in online video technology. If you missed it, don't worry – we recorded all the keynotes for you to watch as video on demand. The breakout session recordings will be available on our support page in the near future. Keep reading for a fun wrap up of the event!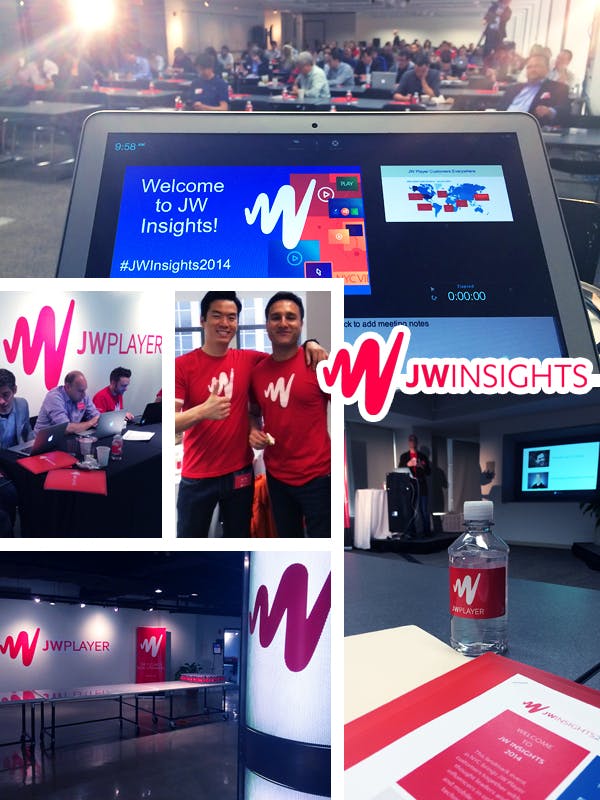 At JW Insights, we announced exciting JW Player news:
We introduced Eric Hoffert, our new Chief Technology Officer, and John Luther, our new VP of Devices
We unveiled JW Labs, our content destination hub for online video innovation, complete with research, white papers, live demos, and more
We announced JW Academy, a training site that teaches you how to maximize your JW Player implementation and allows you to become JW Player certified (launching at the end of June)
We showcased JW Customer Advisory Board, inviting our best customers to help us develop our strategy and product
We launched JW Beta, a program allowing our customers to test the latest and greatest in video innovation, starting with our Chromecast and Android SDK betas
Over 150 people attended our live event while thousands livestreamed from all over the world (shoutout to Jan from Norway, who livetweeted our livestream the whole day!).
Our live attendees got to enjoy JW-themed goodies and delicious eats while they listened to thought provoking panels in person: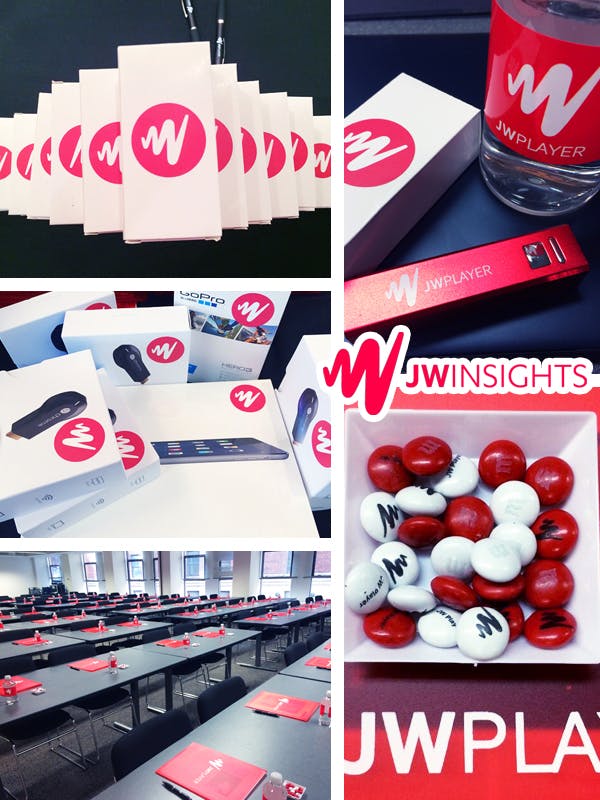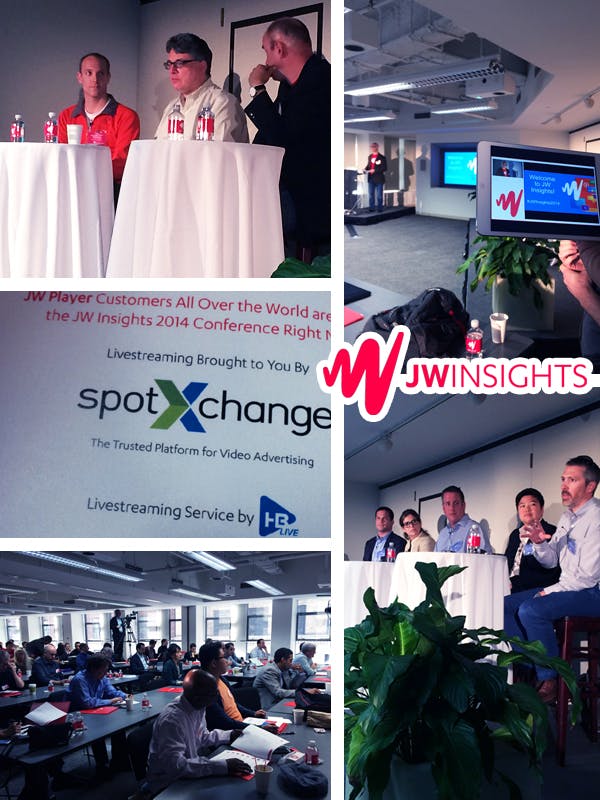 We had a lot of great participants at our conference and in our panels. Thanks to Tremor Media, SpotXchange, Google, POPSUGAR, Wowza, YuMe, Viacom, and VideoRX for participating in our keynote panels – your insights were invaluable!
And a special thanks to our friends at SpotXchange who sponsored the livestreaming portion of our conference! SpotXchange CEO Mike Shehan also sat on our Monetization Keynote panel and shared his perspectives on online video advertising – you can watch his panel along with the other two Keynotes panels here!
At the end of the day, we gave away our first JW Scholarship awards to budding filmmakers Emory Parker, Emily Lin, and Story Chen. Supporting future online video content creators and publishers was a great way to finish off a great inaugural event!
Thanks again to everyone who attended and see you at the next JW Insights conference in 2015!